Hi there! :)
I have a new project to share with you today, showcasing the amazing Ticket Box die set combined with some gorgeous products from the Sunset on the Beach collection by ModaScrap.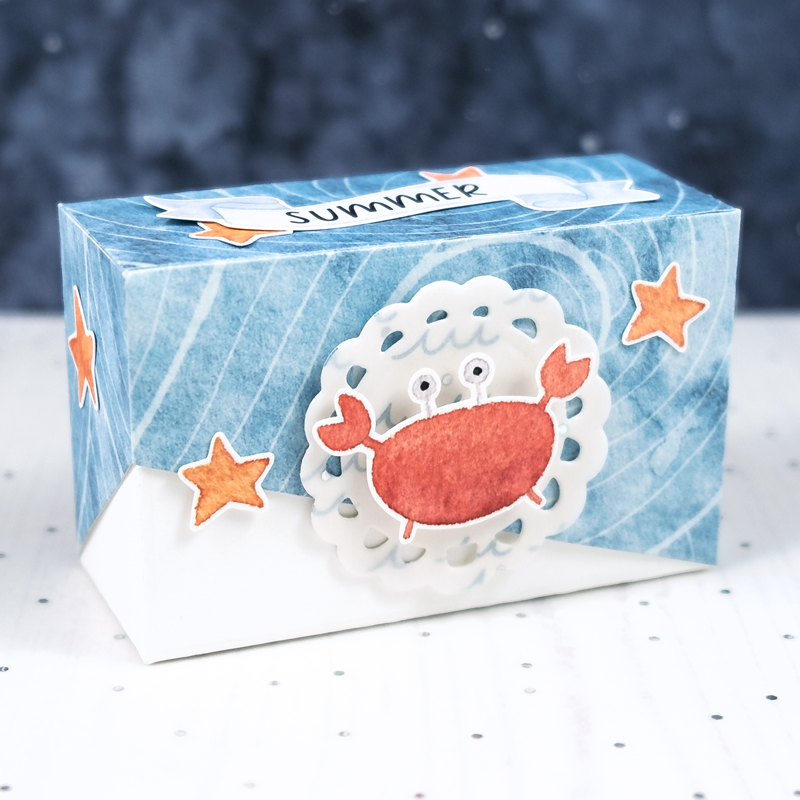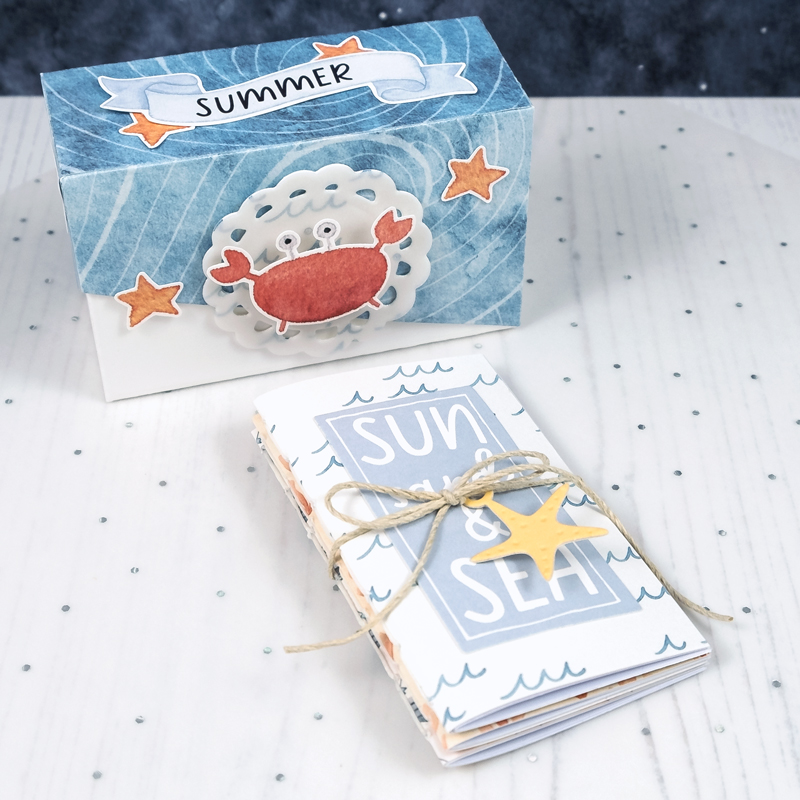 I started to work on this project by creating this cute box with the Ticket Box set. I used white card stock for the base and one of the beautiful patterns from the Sunset on the Beach 12×12" Paper Pack for the lid, in order to increase the contrast between the two parts and highlight its unique design.
Next, I die-cut a scalloped tag and added it on the front part of the box – as a closure – using one of the dies from the Postage Bits set along with one of the crabs from the Sunset on the Beach Die Cut set. I also added one of the sentiments from this set on the top of the lid and a bunch of stars here and there as embellishment.
Once the box was completed, I bound three little notepads using the gorgeous patterns from the Sunset on the Beach 6×6" Paper Pack for the covers. Then, I added some die cuts images from the coordinating set as embellishment to finish their look off to perfection.
Finally, I packed my tiny books with some natural twine and a summer pendant from the Sea Charms set and put them in my box, ready to be filled with happy summer memories.
Hope you like it! Thank you so much for stopping by!
Have a nice day!
COMMENTS
Your comments are really appreciated, please visit my IG account (@al_handmade) to share your thoughts on this projects.